Preface: For the purposes of fandom and content focus, this dusted discussion between myself and long time Bardian friend and ethnomusicologist George Murer (aka KG) focuses solely on the works of Evil Dee and Mr. Walt though Da Beatminerz team includes or has included Baby Paul, Rich Blak and Chocolate Ty. On another note, Ultramag's "
Poppa Large (East Coast Remix)
" in 1992 is credited to Ike Lee & Aaron Lyles as "Da BeatMinerz", putting the production crew on the map but Lee and Lyles subsequently went their own ways. "
Finsta Baby
" was Evil Dee and Walt's first released production work.
Mr. Walt and Evil Dee
ARM 18
: Evil Dee and Mr Walt's production profile emerged on a national level in 1992 with the Black Moon debut 12" single "
Who Got the Props
." The hit single overshadowed the track on the flip, the organ propelled "
F**k It Up
." While the texture of the underlying sample is interesting, the latter was a rudimentary uptempo jazz reflective of early 90s east coast hip hop. The "F**k It Up" intro even gives a moment to the group's unwieldy mission statement:
B
rothers who
L
yrically
A
ct and
C
ombine
K
ickin
M
usic
O
ut
O
n
N
ations. Not surprisingly, it was "Props" that received the spins and initial interest.
The elongated four bar "
Props
" sample was distinct,
so lush with strings and electric piano
my first guess at hearing it assumed the Brand New Heavies or some live band had been sampled. Sampling to this point in hip hop music had largely been 1 or 2 bar samples or snippets of samples overlapped. The length of the backing track carried the energetic, young Buckshot Shorty easily like a boat on water. Alternately, a
MW Smooth Mix
of "Props" was mixed by the studio appeared on the 12" as insisted upon by
Nervous Records
label owner Mike Weiss. It combined the long sampled groove with a New Orleans be bop trumpet and trombone intro that feels like a compulsory nod to the
jazz horn filled hip hop
of that early 90s era.
Ultimately, "Props" production hinted at a new direction of the digging in the crate jazz-hop aesthetic that was to emerge in the next year on Black Moon's full length
Enta Da Stage
and A Tribe Called Quest's
Midnight Marauders
most notably. But even "Props" did not prepare any avid fan of hip hop of this era for what
Enta Da Stage
had in store production wise when it was released in November of 1993.
Explaining the fairly successful DJ, radio, and critical reaction to
Enta Da Stage
's music is a story of its singles
and album cuts and the interplay of the two. Preceding the album by a few weeks, "
How Many Emcee's
" was what I would call a version record. Considering the Jamaican influence Evil Dee and Walt pepper their music with throughout their career, it is not a stretch to identify "How Many" as such. The Grover Washington "
Hyrda
" loop had been used by
EPMD
two years prior but for Black Moon's first single, Evil Dee and Walt chop it in half to one bar, adding understated horns and flutes that flutter in time like flags in the wind.
A classic KRS line
is cut up in the hook. It was tough but accessible with its familiar sampled elements. Two other album cuts, the opener, "
Powerful Impak!
," "
Black Smif n Wessun
" and "
Slave
" were versions of already broken beats. Whether serving as a hook to the average listener or a creative retort to other producers or simply flipping a record as requested by Buckshot, either way these types of tracks were straightforward whereas the majority of the album's production pushed the envelope of established production practices.
ARM 18
: It is these album cuts that really make
Enta Da Stage
a remarkable piece of Hip Hop production work. The four bar bass loop of "
Niguz Talk S--t
" emerges a churning leviathan, with slapping dusty drums and a brittle echoing horn swinging forward over the pitch black bottom bassline. Another four bar walking bassline is found in "
Son Get Wrec
" with sporting drums, swinging to great effect again. The long horn sample of "
S--t Iz Real
" smothers the churning basslines and pulsating drums for a unique sonic tension.
KG
: It's also interesting to wonder, behind the mythology of the perpetual digging in the crates or rooting around in Aunt Millie's record collection, what sort of consultations might have been going on that would have delivered some of these less obvious source materials into consideration. Like the
Art Ensemble of Chicago
or the
Ten Wheel Drive
or "
Mannekind
" for "
Come Clean
". These are not ready-made motifs really. I'm not doubting that it could all have happened in the conventional listen-to-a-ton-of-music-and-construct-a-dope-beat sort of way but I bet there are some interesting accidents and interventions here and there. Agency in music built upon samples and collage can be wonderfully diffuse.
ARM 18
: Even when Da Beatminerz employed shorter, more conventional basslines, the "melody" and warmth provided an intriguing mood that only a few producers to this point had captured save for the pioneering efforts of Large Professor's "
Looking At the Front Door
", Gangstarr's "Ex Girl" or Pete Rock's "
Reminisce
." Examples of this can be found in "
Ack Like U Want It
", the album version of "
Buck 'Em Down
," "
Make Munne
" "
Enta Da Stage
." My fascination with "
I Got Cha Opin
" for this fact is
well documented
.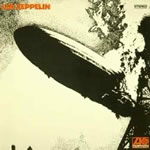 KG
: There seems to be a fascinating genealogy. The same way that
Led Zeppelin
built upon and perfected the monster bassy riff that had already been put forth by like
Iron Butterfly
and
Cream
and before them by
Charlie Mingus
perhaps and other jazz cats with their bass and baritone sax ostinatos, I feel like the Beatminerz have been able to hone in on elements introduced, as you mention, like Pete Rock and CL Smooth and Main Source.
ARM 18:
Taken as a whole, there is dark and blunt sound to this entire LP. Somewhat similar to
Nirvana's Nevermind
, all the highs seem to have been EQd out of the mix except for perhaps in the snares. Horns, scratches, strings, even vocals seem to be muffled in a sonic smog. It lends itself to a low-fi sound in stark contrast to the
bright and expansive mixes
of Dr. Dre in
The Chronic
or
Efilrofzaggin
. Nor does the production sound as intrinsic like
Bomb Squad
or deliberately jazzy like
A Tribe Called Quest
. The beats for Enta Da Stage rumble like a subway train underneath pavement, seemingly alive and sinister in its unstoppable force.
KG
:
A lot of the production models and aesthetic choices you have discussed- for instance the warming up of the bass line- seem to have exerted considerable influence on a whole wing of production-based music, like stuff one associates with "lounges" and boutiques, a kind of welcoming, "naturally soulful," unostentatiously electronic sound with a back bone of beautified hip hop grooves. It's always very studied and it's interesting to imagine its architects pouring over some of these examples.
Coming Soon, Part Two: Enta Da Stage's Singles, Remixes and B-sides